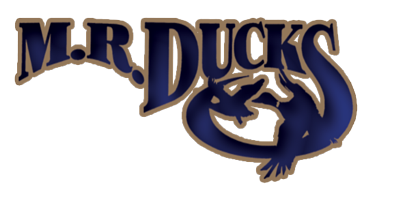 The Assateague Adventure Nature Tour​
On our Assateague Adventure nature tour, you get to experience Assateague Island and in a way that is simply not possible from land. Our interactive and hands-on tour lands on the island itself and gets your family up close to the natural habitat and wildlife. Our expert guide's show you the hidden beauty and wildlife of the waterways Ocean City was built on!
Learn About Ocean Cities Waterways and History
Our nature tours feature close-up views of the world-famous ponies, an abundant bird population, and beautiful sunsets all from our exceptionally comfortable pontoon boat. Cruise all the best areas of Assateague Island for pony viewing, including rarely accessed areas to the north where many herds live in seclusion from beachgoers and fisherman. When your family is on-board the Assateague Adventure, we maximize your potential to encounter wild ponies close-up. It is also common to see dolphins, bald eagles, and an array of other wildlife on our tours. Many of our customers tell us that our cruise was the highlight of their Ocean City vacation!
Wild Horses Up Close
Our nature tour is great for horse lovers who enjoy watching ponies in a natural habitat, folks who like birdwatching, families that love dolphins and anyone who wants to relax and enjoy the outdoors. Our tour is fully narrated by an expert guide who will give the history of the waterway, point out local landmarks, and identify different species of plants and animals' native to the waterways around Ocean City. Our tour boat has a restroom and is coast guard certified so all your family stays together on one boat.
Interactive Hands-On Family Experiences
Our tour is different than the rest of Ocean Cities offerings. On the Assateague Adventure at Talbot St. Pier, we take you and your family for an interactive experience on the island itself! We dock our boat on the sandy shores of Assateague Island and get everyone involved with hands on activities. Your child will be given a small net so they catch beach crabs or to find an assortment of seashells that land on the island - and who knows, they could even find some buried treasure!
While you are on the tour, our guides show your little ones some different types of marine animal's native to Assateague Island in our Marine Animal Touch Tank, complete with starfish, mollusks, different types of clams, crustaceans, and horseshoe crabs! Your kids will be able to hold huge conch shells and get up and close to live sea creatures!
All Aboard The Assateague Adventure
The Assateague Adventure Nature Tour is something that any family will love. Nothing beats being outdoors in nature cruising along the beautiful waterways and learning about the nature that surrounds us. During our peak season, the tours fill up fast, so book yours today! Come on down to the Talbot Street Pier for your next family adventure!
​