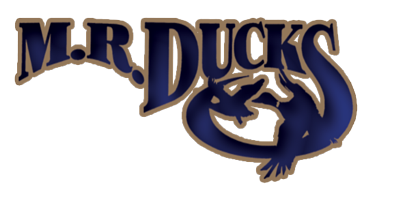 2021 Ocean City Itinerary Ideas​
If your family is planning a trip to Ocean City Maryland, don't miss out on some watersports fun! Talbot Street Watersports offers many family-friendly attractions that you can plan in advance or show up day of and have a blast on the water. From speeding along the Atlantic Ocean, to scenic nature filled tours, the Talbot Street Watersports has endless enjoyment for your family and friends.
Hoist The Mast On A Pirate Themed Adventure
For hundreds of years the waters around Ocean City were teeming with Pirates and Privateers. Each one possibly harboring their pirate gold and treasure! Come on board the Duckaneer at Talbot Street Pier in Ocean City Maryland for a swashbuckling adventure for you and the kids! Living the pirate life can be relaxing, or it can be filled with battles and sunken treasure – you get to choose! Kids of all ages will have a blast with face painting, eye patches, and treasure that's included! What are you waiting for! Book your family a spot on the one and only pirate ship in Ocean City that's worth the trip! Reserve your family a spot and we'll say Y'ARR.
Find Thrills On The Open Ocean
Exhilarating fun for the whole family! The OC Rocket takes passengers speeding along the Atlantic Ocean! Our professional crew ensures the safety for each guest we have on board and that they are having a great time. As we speed up and down the beach you can wave at the onlookers from a quarter mile out at sea. If you are lucky, you may even be able to see dolphins and other marine animals at play! The OC Rocket offers the ability to purchase tickets in advance online, this is a family fun activity you do not want to miss!
Take The Whole Family on a Cruise of the Coastal Bays
If you're looking for a relaxing and nature filled family experience, you can book an 80-minute coastal cruise with the Assateague Adventure. The cruise heads over to Assateague Island where indigenous plants and animals have lived mostly untouched and preserved from the mainland. The kids get to experience a marine animal touch tank (no poisonous sea-creatures, we promise), learn about the local environment and ecosystem, the flora and fauna. Already looking to add this adventure to your itinerary? You can go ahead and schedule your cruise online!
Create Your Own Fishing Adventure
You can catch a trip on the Happy Hooker where they specialize in helping families catch local flounder , bluefish, trout and Rockfish throughout the area inlet and bay areas. You can easily book in advance online.
Have you ever had the lifelong dream of spending a couple days 30 miles in the Atlantic Ocean catching some of the biggest sporting fish in the ocean? Or have you loved fishing your whole life and now want an opportunity to see how the pro's do it? Talbot Street Pier Fishing Charters is your one stop shop for having a thrill of a lifetime, a sportfishing adventure, or family bonding activity. This experience is like nothing else with abundant sprot fishing that has made Ocean City the White Marlin Capital of the world. Bring together your friends and family members in a bonding experience you surely will not forget. In addition to white marlin you may even end up with enough fresh caught mahi, tuna or tilefish to last several months after vacation!
To learn more about the boats we have available check out our Charters page.
Whether you're an adrenaline junkie, nature lover, lifelong fisherman/woman, the Talbot Street Watersports has attractions for every family member or friend. We help you create lasting memories and experiences with your loved ones you won't soon forget. So be sure to write in to come to the Talbot St. Pier in Ocean City Maryland this summer during your trip!
​